KKirdan Motors Ltd located at 51 Manchester Ave, May Pen is a certified used car dealer that specializes mainly in Japanese branded vehicles. Our vehicles are imported from Japan, Singapore and Thailand. It should however be noted that though we are a used car dealer and specialists in Japanese brands, we definitely do not stop there. We also do import brand new vehicles along with brands other than Japanese. We also are not only importers of motor cars, but we also do SUVs' buses, Pickup and light duty trucks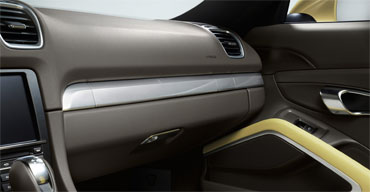 Why Kirdan Motors?
Price, Quality and Service are the three tenets that we hold dearly and take very seriously in dealing with our customers.
In the first instance we pride ourselves in offering very competitive prices. It is indeed a popular sentiment that we are unbeatable as it relates to our prices. We are very clear and do understand that in these harsh economic times customers are looking for the best deals and as such we have positioned ourselves as the company that will always be ahead of the game as it relates to offering the best prices.
Though prices are a strong point of ours, we clearly recognize that quality is just as equally important to our customers and in no way can be compromised. As a result we have forged trusted partnerships with our suppliers overseas, as we seek to ensure that all vehicles go through quality checks, inspection and grading system. It however does not stop there as when the vehicle gets here it is put through a full inspection and is fully serviced as is needed.
Not to be outdone is our emphasis on service. We are a company that has a long term vision. We are also very aware of the fact that the most effective marketing tool is word of mouth. As such we are always reminded that if we are going to have a sustained future it is imperative that we provide our customers with the best possible service. This is evidenced through our efforts in not only just selling the customer a vehicle, but to provide the customer with the most pleasant buying experience. In addition we seek to offer the best after sales service where the customer can be confident and reassured that we will not shy away but will always stand ready to adequately deal with any concerns that the customer may have.
Concession
We cover all various government duty concessions that exist. However we ask that the customer present us with their concession letters from the respective government body in order for us to be able to provide the most accurate price quote.
Hello world!

June 1, 2019 /

1 Comment

Welcome to WordPress. This is your first post. Edit or delete it, then start blogging!